News, Events & Conferences
Abstract submission for the 4th European Conference on Curriculum Studies is now open!
Read more about the conference and the submission guidelines here.
Please submit your abstract through our online conference system. Please notice that a full paper not is required for submission, only a max 600 word abstract.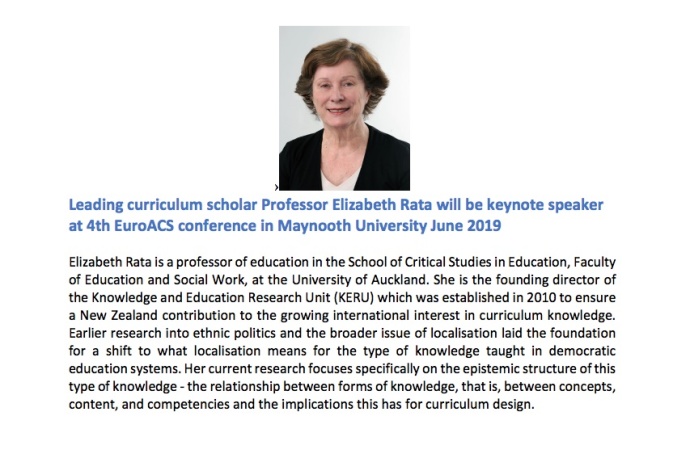 Conference fees

Up to March 30th

Early bird full € 220
Early bird student € 100
After March 30th


Full registration € 250
Student € 120
Please use this
link to pay for the conference
(Note: The dietary requirement is a mandatory field).
To avail of the EuroAcs 2019 rate for on campus accommodation, please book in one of the following ways and use the voucher code below to avail of the correct conference rate:

Visit www.maynoothcampus.com, enter your arrival and departure dates and type in the e-voucher code EUROACS_04/18 in the voucher field.
Alternatively call +353 01 708 6400 and quote "EuroAcs 2019" when booking with our receptionist.
Email Front desk and quote " EuroAcs 2019"when enquiring about the availability.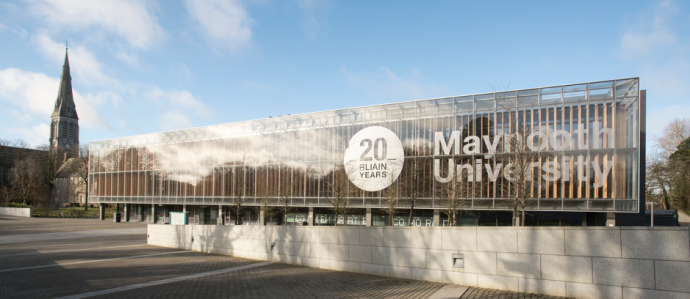 Maynooth University is an internationally recognised institution located 25 kilometres outside of Dublin, Ireland, and is the nation's fastest growing university. Maynooth University is a place of lively contrasts–a modern institution, dynamic, rapidly-growing, research-led and engaged, yet grounded in historic academic strengths and scholarly traditions.

With more than 12,000 students from more than 90 countries, Maynooth offers a range of programmes at undergraduate, Master's and PhD level in the humanities, science and engineering, and social sciences, including business, law, and education. The University also offers a range of international programmes and partnerships.

If you wish to receive the latest information to your e-mail, please register to our EuroACS newsletter. You can also read the latest newsletter below.