European Association of Curriculum Studies was established in 2013 as an organisation for forwarding curriculum studies in Europe. EuroACS is comprised of a directorate chaired by José Augusto Pacheco, a general council committee and a fiscal committee with representatives from different corners of Europe.
Every second year EuroACS organises a conference. The first conference took place in 2013 in Braga, Portugal (
Read more about 1ECCS here
). In October 2015 the University of Porto, Portugal, hosted the 2nd conference (
Read more about 2ECCS here
) and in June 2017, University of Stirling organised the 3rd European Conference on Curriculum Studies (
Read more about 3ECCS here
). In June 2019, University of Maynooth, Republic of Ireland will be host for the
4ECCS
.
José Augusto Pacheco (President)
Filipa Seabra (Vice-President)
Stavroula Philippou (Secretary)
José Carlos Morgado (Treasurer)
General Council Committee and Fiscal Council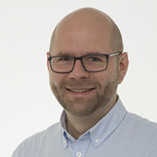 Daniel Alvunger, (Ph.D.), works as senior lecturer in Education at the Department of Pedagogy and Learning and is Pro-Dean for the Board of Teacher Education at Linnæus University, Sweden. He is a member of the research group SITE (Studies in Curriculum, Teaching and Evaluation) and his research has a focus on the complex and intertwined relations between transnational policy, national educational and curriculum reforms and the implications of reforms in local schools. Another area of interest is curriculum innovation, school development and educational leadership.

E-mail: daniel.alvunger@lnu.se
Web page: Daniel Alvunger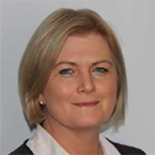 Dr Majella Dempsey, Lecturer in education and course leader for the Bachelor of Science with Education and the Bachelor of Mathematics with Education programmes in Maynooth University. Lectures on Curriculum development, Research methods, Teaching, Learning and Assessment. At the heart of all research interests is the role of pedagogy in teaching, learning, assessment and curriculum.


E-mail: majella.dempsey@mu.ie
Web page: Majella Dempsey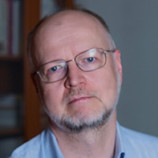 Dominik Dvořák, (Ph.D). works at the Institute for Research and Development of Education at the Faculty of Education, Charles University, in Prague, the Czech Republic. His research interests include relationship between curriculum and knowledge, curricular reforms and structure of curricular documents, institutional and organisational characteristics of school systems, and comparative education. He is executive editor of the journal Orbis Scholae and has extensive experience as a school textbook editor and author.

E-mail: dominik.dvorak@pedf.cuni.cz
Web page: Dominik Dvorak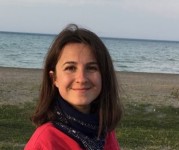 Sinem Hizli Alkan, is a doctoral researcher in Education at the University of Stirling. She graduated as a Mathematics teacher and completed her Master's studies within the field of Curriculum and Instruction in Turkey. Her PhD is looking at curriculum making by teachers in Scotland and Wales. Her research interests include teachers' reflexivity, ego-network analysis, curriculum making and teacher agency.

E-mail: sinem.hizliaalkan1@stir.ac.uk
Web page: Sinem Hizli Alkan
Nienke Nieveen is associate professor at University of Twente. Her orientations are in teacher professional learning in relation to curriculum (re)design in schools, educational design research and curriculum design approaches and tools. Nienke chairs the Curriculum Division of VOR (Netherlands Educational Research Association) and the Curriculum Network of EERA (European Educational Research Association). Her dissertation, in 1997, was based on a four-year design research project in the field of curriculum design and evaluation. From 1997 to 2007 she was appointed assistant professor at the University of Twente, specializing in curriculum design research and school-based curriculum development.

E-mail: n.m.nieveen@utwente.nl
Web page: Nienke Nieveen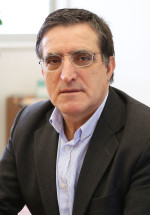 José Augusto Pacheco, PhD on Education, specialty of Curriculum Development, is Full Professor in the Department of Curriculum Studies and Educational Technology, Institute of Education, University of Minho (Portugal).His research interests are focused on Curriculum Theory, Curriculum Politics, Teacher Training, and Evaluation. He is the Coordinator of the PhD Curriculum Development Program of the University of Minho and President of EuroACS.


E-mail: jabpacheco@gmail.com
Web page: José Augusto Pacheco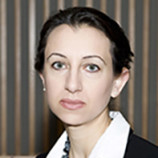 Stavroula Philippou is Assistant Professor in Curriculum and Teaching at the Department of Education, University of Cyprus. Her studies include a B.Ed. (Hons) in Primary Education (University of Cyprus, Cyprus); an M.Ed. in Curriculum Studies (University of Sydney, Australia); and a Ph.D. in Education (University of Cambridge, U.K.). She has taught in a variety of educational contexts and has acted as a consultant for UNESCO and the Council of Europe. Her research has been funded by local, European and international bodies and published in international peer-reviewed journals and books. Her work draws upon the theoretical, historical and sociological study of curriculum and teaching, focusing on teacher professionalism and curriculum change, curriculum inquiry and teacher education, genealogies of curriculum studies, European education policy and Social Studies and Citizenship Education. Stavroula is Secretary of EuroACS.

E-mail: philippou.stavroula@ucy.ac.cy
Web page: Stavroula Philippou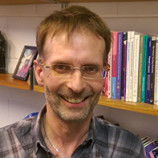 Mark Priestley, Professor of Education and Deputy Dean of the Faculty of Social Sciences, and Director of the Stirling Network for Curriculum Studies. His research interests relate to curriculum theory, policy and practice, and the professional work of teachers. Recent publications include Teacher Agency: An Ecological Approach (Bloomsbury Academic., co-authored with Gert Biesta and Sarah Robinson)


E-mail: m.r.priestley@stir.ac.uk
Web page: Mark Priestley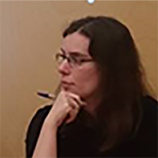 Filipa Seabra is an Assistant Professor at the Open University (Universidade Aberta), Portugal. She is a PhD in Education, within the field of Curriculum Studies (University of Minho, Portugal). Her research interests include curricular policy, external school evaluation, teachers' professional development and supervision, and higher education. She is a founding member and Vice-President of the European Association of Curriculum Studies.


E-mail: Filipa.Seabra@uab.pt
Web page: Filipa Seabra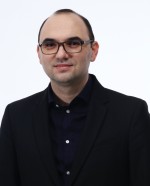 Armend Tahirsylaj, (Ph.D. in Educational Theory & Policy, The Pennsylvania State University, USA), works as an associate professor of education at the Department of Teacher Education, NTNU-Norwegian University of Science and Technology, Norway. His research spans a number of domains including curriculum theory & policy, Didaktik, education policy, teacher education, international large-scale assessments, and international comparative education.

E-mail: armend.tahirsylaj@ntnu.no
Web page: Armend Tahirsylaj